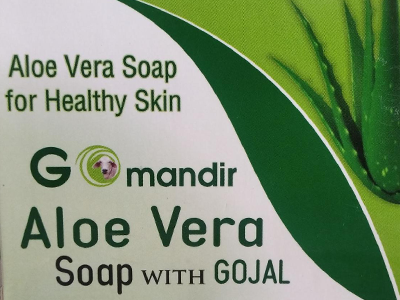 Aloe Vera Soap with Gojal (Go Mandir)
Currently this Product is Out Of Stock.
Aloe vera soap
is ideal for sensitive skin. This is an ayurvedic soap, which nourishes the skin and increases the brightness of the face and softens the skin. Panchgavya Alovera soap is both mild and 100% natural handmade products that come with blessings of Gau Mata. Alovera soap works great to treat acne, dullness, and blockages of skin pores that may cause several skin diseases and problems. It removes body odor and gives you a fresh feel after every bath.