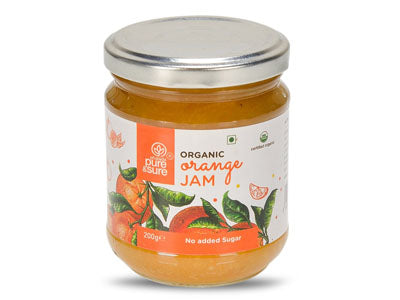 Organic Orange Jam (Pure&Sure)
Currently this Product is Out Of Stock.
Enjoy fresh & healthy Organic Orange Jam with Bread, Chapati at your breakfast table. Orange Jam is made from Organic Orange (40%), Organic Apple Juice concentrate, Organic Apple Puree, and Pectin. This healthy Jam is a soft, spreadable texture, and only fruit sugar is used. Orange Jam contains no Fat, provides vitamin C. Also low in calories and sodium.
Storage Instruction: Store in a cool and dry place. After opening, store in the fridge.