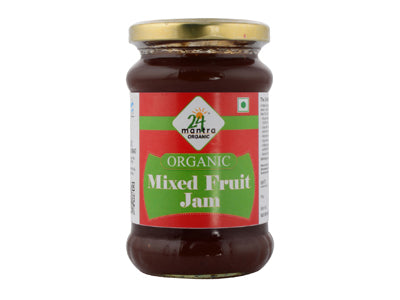 Organic Mixed Fruit Jam (24 Mantra)
Currently this Product is Out Of Stock.
Organic Mixed Fruit Jam is made from organic papaya, organic guava, organic pineapple, and organic banana. Enjoy the jam as a leisure food, spread them on toasts, bread and rotis. It can also be used to give a twisty taste to the dosas and puris. It is a blend of whole fruit pieces as well as the fresh fruit pulp for a more natural taste.