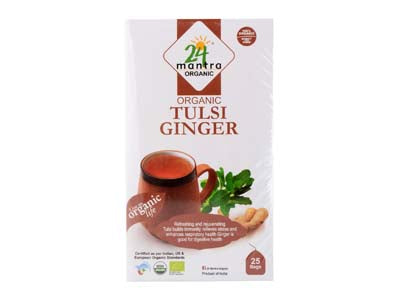 Organic Tulsi Ginger Tea Bag (24 Mantra)
Currently this Product is Out Of Stock.
Tulsi Ginger Tea by 24 Mantra is the only cup of tea which will help you recover from cough and any sort of throat infections if you add a dash of organic Honey as well. Tulsi Ginger Tea will also help you improve your metabolism and recover from indigestion or frequent stomach ache.