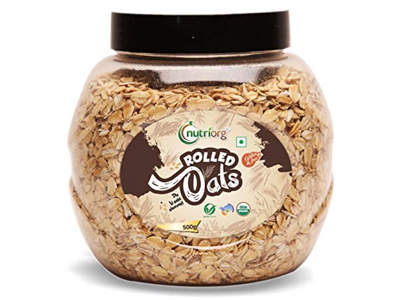 Certified Organic Rolled Oats (Nutriorg)
Currently this Product is Out Of Stock.
Certified organic rolled oats are gluten-free and are packed with minerals, vitamins, and antioxidants. Oats are the most healthy foods in the world. It is a great source of complex carbohydrates providing lots of energy. You can eat this healthy breakfast with water or milk. It is the best source of calcium, potassium, vitamin B3, and vitamin B6.