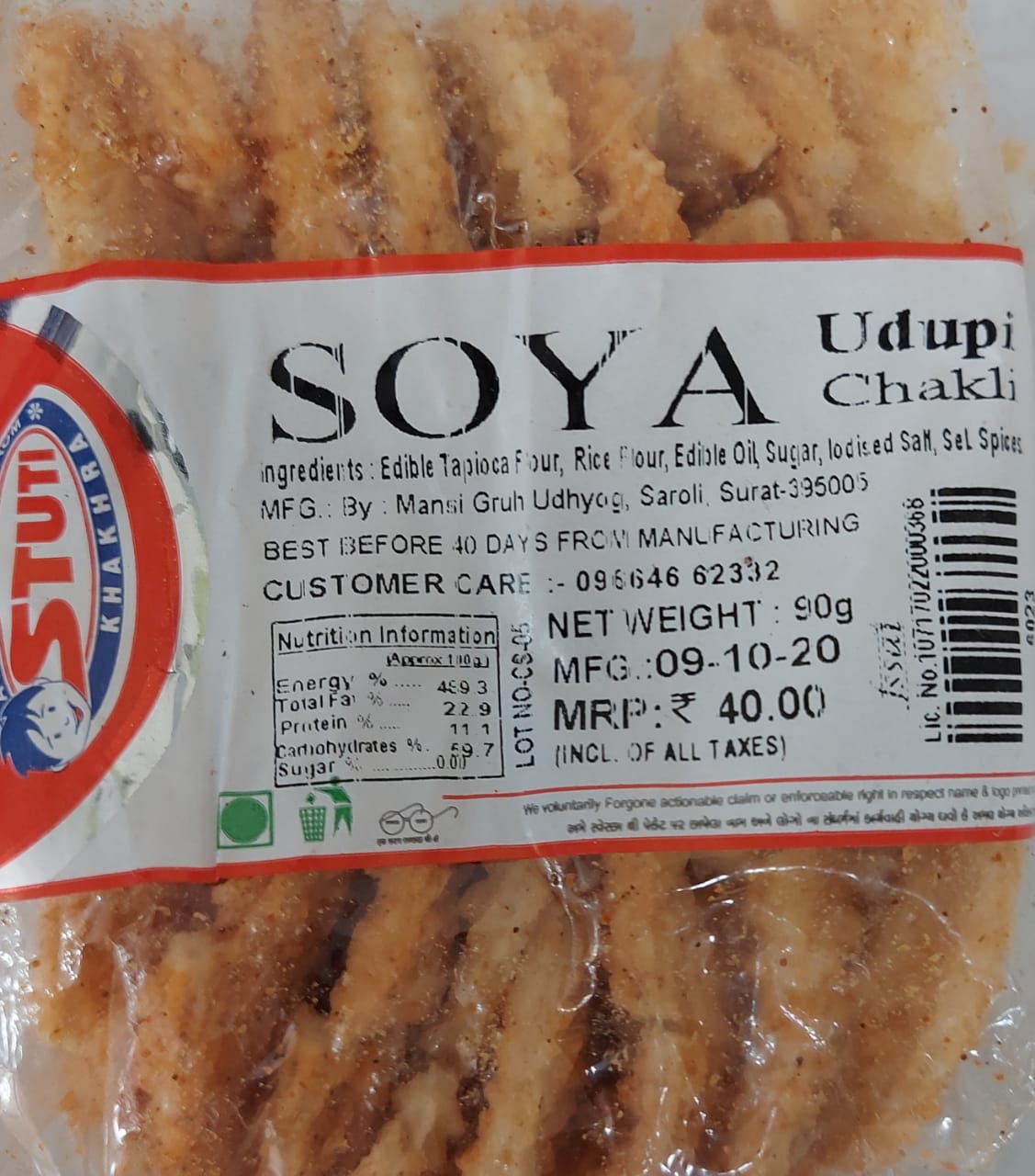 Soya Chakli (Stuti Foods)
Currently this Product is Out Of Stock.
Soya chaklis are not ordinary chaklis. They are made with highly nutritious soy flour. Soya chaklis are not only a tasty snack but also have the health benefits of soya beans.
Soya beans are rich in fiber

These are high in protein

These are low in saturated fat.
Adopt a healthy snacking habit with these soya chaklis.