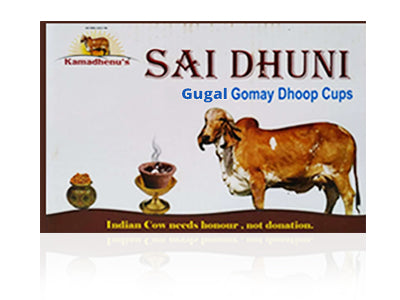 Sai Dhuni Gugal Dhoop Cup (Kamadhenu)
Currently this Product is Out Of Stock.
Sai Dhuni Gugal Dhoop Cup fragrance is always known for its long-lasting and mesmerizing aroma. Keep burning dhoop cups on dhoop cups stand holder and keep away from flammable objects. It Removes negative vibes from the atmosphere and best energy purifier of the atmosphere.