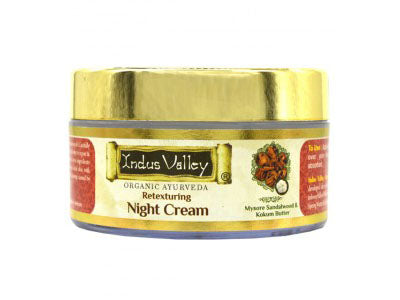 Retexturing Hydrating Night Cream (Indus Valley)
Currently this Product is Out Of Stock.
Indus Valley Retexturing Night Cream is enriched with natural ingredients and Organic Herbs like organic sandalwood oil, Wheat Germ oil, jojoba oil & Almond oil etc. that helps in Minimize fine lines of skin aging, Prevent from skin sagging, rehydrating skin, restore the elasticity of skin, it also helps in ensuring finer skin texture, boosts the collagen of skin, Moisturizes skin, reduces wrinkles, makes skin softer & healthier it also helps in renewal of the cells & nourishes skin, it strengthen skin for a more vital, resilient, gives younger appearance.