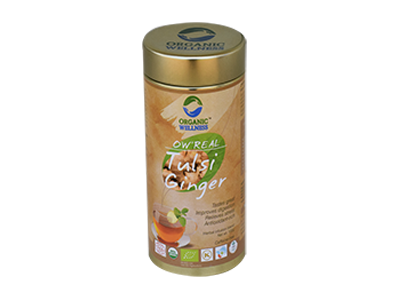 OW' Real Tulsi Ginger
Currently this Product is Out Of Stock.
OW'REAL Tulsi Ginger is perfect combination for a daily cup of refreshment in the morning or any time of the day.
Organic Tulsi is an amazing herb that cures many things if consumed daily. Organic Tulsi is a stress reliever, source of many antioxidants. Tulsi helps improve immunity for common cold and cough. Organic Ginger helps in digestion and cure cough and cold. Organic Ginger helps in preventing cramps and gas problems as well.
Organic Tulsi and Ginger tea is the best combination to have as a daily dose of immunity booster.