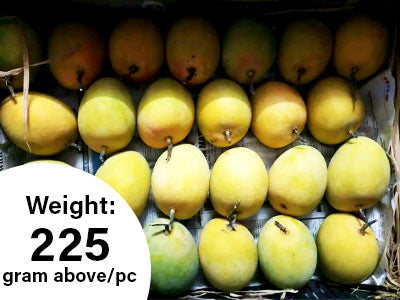 Organically Grown Alphonso Mango- 2 Dozen
Currently this Product is Out Of Stock.
Name: Organically Grown Ratnagiri Alphonso Mango
Quantity: 2 Dozen
Weight: 225 grams above per piece
After ripening mango's weight would decrease by 10 to 15 %
Alphonso mango is the King of Mangoes is a seasonal fruit. It is the most superior variety of fruits in terms of sweetness, richness, and flavor. We provide the best carbide-free Alphonsos directly from the farms of the Ratnagiri region. Organically grown Hapus Aam is rich in antioxidants, iron, vitamin A and vitamin C, and it may boosts immunity. Mangoes are good for skin, eye health.