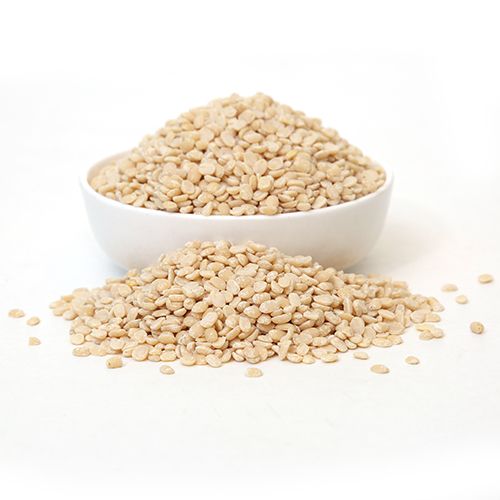 Organic Urad Dal White
Currently this Product is Out Of Stock.
Ural dal is known as Black Gram. It has other names like Minapa, Mungo bean, Urid bean, Urad bean. Its scientific name is Vigna mungo. It is a popular and most cultivated dal in India and Asia as a whole but it is also known to be cultivated in the Caribbean, Mauritius, and Africa. It belongs to the Fabaceae family. Mung bean also belongs to the same category.
Organic Split Urad Dal is a healthy option. It contains no sugar at all which is helpful for those with diabetes and blood pressure. It is low in carbohydrates which helps control the blood cholesterol level. It is enriched with the vitamins like Thiamine, Riboflavin, Niacin, Pantothenic acid, Vitamin B6 and Folate. The minerals are Calcium, Iron, Magnesium, and Sodium which help us in carrying out basic life processes. Organically grown urad dal prevents the use of growth regulators which can affect a human body.
Buy Organic split urad dal online and make famous South Indian dishes like Idli, Medu Wada, Also you can use this While Urad dal in the tempering for healthy vegetable Upma, authentic Curd Rice etc.