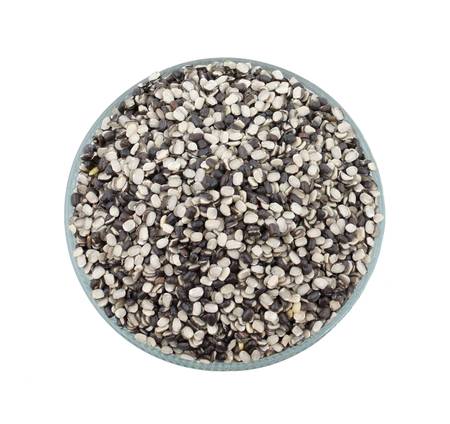 Organic Urad Dal (Black)
Currently this Product is Out Of Stock.
Feeling Tired, low on energy, low on muscle mass? Well, here is your natural cure. Pure, organic Urad dal, split and unpeeled, is a powerhouse with rich energy boosters. The Urad dal originated in India and is very popular especially in North India and all over Asia, but with globalization, of course, it is available in many parts of the world.
Urad dal is actually a bean and indeed is a real Power House. In addition to a whopping 25 % protein, it is a rich source of Calcium, Potassium, Phosphorus, Iron, Folate and B - vitamins. Indeed other food items must envy this Indian dal. It is good for amassing muscle mass (exercise is a pre-requisite, of course) as well as for strengthening bones. The folate, Iron and B vitamins are drivers, driving your energy machinery inside the body. A word of caution though - those with a kidney stone, gout, should eat Urad in moderation as it raises uric acid levels in the blood.
Natural and pure Urad dal can be used as a curry along with rice or roti. To add real spicy hot taste, don't forget to add garlic and ginger paste while preparing. The hull or skin of natural unpeeled Urad dal contains antioxidants and a great deal of fiber; so, is essential for our good health. To get these benefits from sweet laddu's - a delicious sweet prepared in ghee, mix unpeeled organic Urad dal flour to besan - gram flour or rawa/semolina. So, be smart, order Organic Urad dal online now.