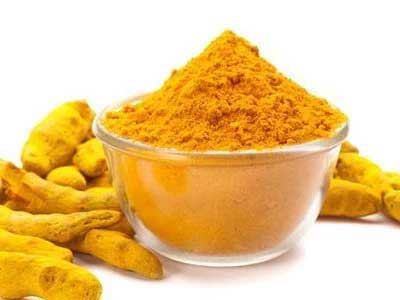 Organic Turmeric Powder
Currently this Product is Out Of Stock.
Organic turmeric powder is thoughtfully and truly considered as the most powerful spices of all. Organic turmeric or what we all know as Haldi, is every Indian household's all-in-one solution for a variety of health problems. It is a staple in all India with its active compound curcumin imparting that lovely yellow tinge. Very commonly used in Indian households to treat cough and mild fever, usage of pure turmeric powder has long been embedded in the ancient Ayurvedic practice due to its holistic health benefits, which has resulted in its recognition and usage in the Western world too.
Curcumin is the main active ingredient in turmeric. It has powerful anti-inflammatory effects and is a very strong antioxidant, which neutralizes the oxidative damage due to free radicals which may lead to many diseases and aging. In addition, curcumin boosts the activity of your body's own antioxidant enzymes. Thus, turmeric delivers a double punch against free radicals. Turmeric can lower the risk of heart disease and is a strong antibacterial. With its anti-inflammatory properties, it can also help treat cancers, arthritis, and boost anti-aging effects. Organic healthy turmeric powder boosts brain health by promoting growth hormone.
Add a natural and healthy Orgpick organic turmeric powder to curries, smoothies, warm milk, salads, stir-fried dishes and in just about any other way you feel like. Try not to fry it in hot oil; instead, just add it as a condiment to your recipe. Buy certified Orgpick organic turmeric powder and add it liberally in a wide range of cuisines to ensure robust body and brain health.