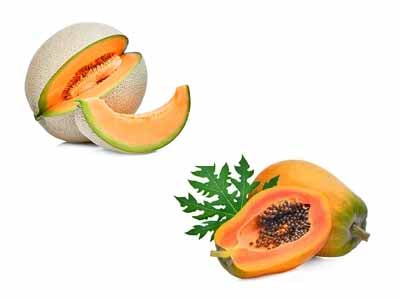 Organic Seasonal Fruit Box ( Small )
Currently this Product is Out Of Stock.
Fruits are all time loved by everybody, young and adults. You just don't have to cook or process; just grab one and relish. If you have organic fresh fruits at hand, you might never need a doctor in your life. All you have to do is at least consume a good quantity of one or other regular or seasonal fruit daily. Fruits are even recommended to patients to speed up recovery. Each fruit on our planet Earth has its own special properties, but you cannot have all depending on the geographical region you stay in. So, it is better to always go for regional fruits that are readily available locally.
To ease your busy schedule, now in Pune, simply order this online farm-fresh seasonal organic fruits small box and get it delivered to your doorsteps. They will take care of your family's fiber, potassium, vitamin C, folate, antioxidant, and phytonutrient requirement and improve immunity, hydration, and digestion. In this small box of seasonal organic fresh fruits, you get watermelon which will quench your thirst, musk melon that is potassium rich, oranges that are juicy and vitamin C loaded, banana, and grapes.
This small box of organic fresh seasonal fruits is economical for sure and will satisfy the taste buds of 2-3 people.