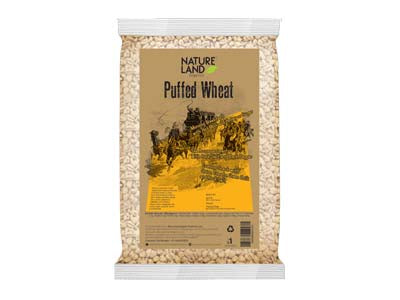 Organic Puffed Wheat (Nature-Land)
Currently this Product is Out Of Stock.
Begin your day with the wholesome nutrition and flavor of Arrowhead Mills Puffed Wheat Cereal. Organic Puffed Wheat is rich in catalytic elements, mineral salts, calcium, potassium, sulfur, vitamin B, and E. The process of puffing grains was invented by Alexander P. Anderson in 1895. You can have with Hot milk, organic honey or organic sugar.