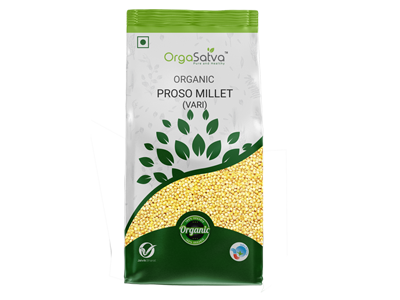 Organic Proso Millet (OrgaSatva)
Currently this Product is Out Of Stock.
Proso millet is a grain and relatively low demanding crop. This food is easily digestible and gluten-free. Proso millet is a warm-season grass able of generating seed from 60 to 100 days after planting. Proso millet is rich in protein and has complex carbohydrates. It is a good source of minerals such as potassium, magnesium, and phosphorus.