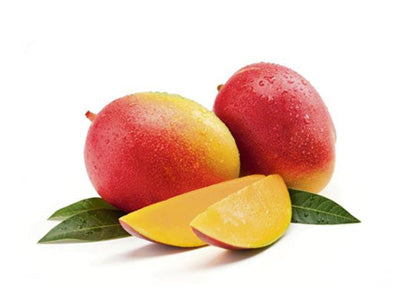 Organic Payari Mango
Currently this Product is Out Of Stock.
Organic Payari Mango is a very popular variety of mango cultivar. It is usually greenish in color but that doesn't mean it is raw. On slicing it open, it has a bright yellow color. Payari Mango is usually grown in Maharashtra as well as some parts of Karnataka. It has a little sour taste but it does not overpower the sweetness. The aroma of farm fresh Payari mango cannot be missed. Organic Payari mangoes are commonly exported to different parts of the world. This variety enters the market early on and is one of the favorites of mango lovers.
Organic Payari Mango is highly beneficial for the human body. It has polyphenols, terpenoids, and carotenoids which are responsible for preventing cancer. It helps in preventing heart diseases they are rich in antioxidants. Mangoes help in lowering cholesterol that is bad for you but increases high-density cholesterol which is called good cholesterol. They even help in managing diabetes as it lowers blood glucose levels. It even aids in improving digestion. Organic Payari Mango is known to prevent asthma and also improve eye health due to the presence of beta carotene and vitamin A.
Certified Organic Payari Mango is most commonly used to make the mango drink Aamras or a refreshing mango milkshake. Payari Mango can also be used in fruit salads with custard or ice creams.