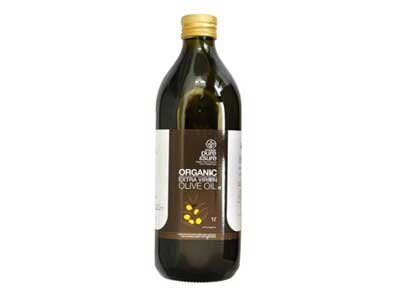 Organic Olive Oil (Pure&Sure)
Currently this Product is Out Of Stock.
Natural organic Olive oil is obtained from whole fruits of Olea europaea or olives which belong to Mediterranean region, but now it is used widely all over the world. Apart from its use in medicine, cooking and soaps, there is a history indicating its use as fuel for lamps. Cold Pressed Olive oil is main source of fat in a Mediterranean diet and it promotes longer life expectancy and is known to lower risks of heart problems, blood pressure and stroke. Even if you fry food in organic Olive oil, it hardly alters the nutritional value of food
Purchase best quality Pure & Sure organic Olive oil which is all pure and natural and without any additives. It is mainly composed of triacylglycerols and omega-3 and omega-6 fatty acids, anti-oxidants, and pigments. It is a good source of vitamin E and K. Branded and certified organic Olive oil is rich in monounsaturated fats that are good fats. As organic Olive oil repairs and revitalizes skin and hair, you can find its applications in many beauty products. You can even use Pure & Sure organic Olive oil and sea salt to make a fine skin scrub.
You can always order and buy Pure & Sure organic Olive oil for regular frying or salad dressing, but apart from that, you can try bread spread for your breakfast. You will need spinach, garlic, walnuts and cheese. Mince them in a blender, add Pure & Sure organic Olive oil, salt and ground black pepper. Blend everything together and add more organic Olive oil …Its ready to serve!!