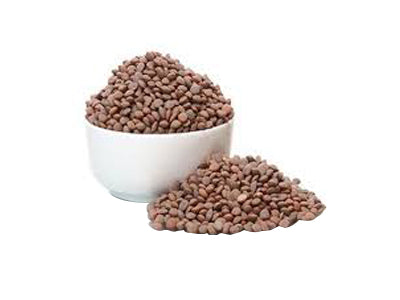 Organic Lentil Whole (Masoor)
Currently this Product is Out Of Stock.
Masoor or red lentil is a crop that is grown annually and has a characteristic lens shape. They are small in size, the length being more than 4 to 5 mm. They are found in pods and each pod contains 2 seeds. Organic Masoor Dal is produced by removing the hull and splitting the seed. Organically grown masoor is the safest one as it prevents any sort of chemical or harmful substance from entering the body.
Organic Masoor Dal has a multitude of health benefits like helping stabilise the blood sugar level as it is high in fiber. It keeps the heart healthy by reducing cholesterol and improving blood flow. Masoor is low fat and hence can prove beneficial for weight loss. It has an extremely low glycemic index and helps in speeding up digestion due to the presence of fiber. It helps in reducing the risk of cancers pertaining to the digestive system like colon cancer. Masoor is great for your teeth and bones as it is a good source of calcium and magnesium.
Masoor is the most versatile dal variety when it comes to Indian cuisine and is used in so many different dishes. For a twist, you can add them to Korean style black noodles for a wonderful nutty taste. You can even add it to different salads and soups.