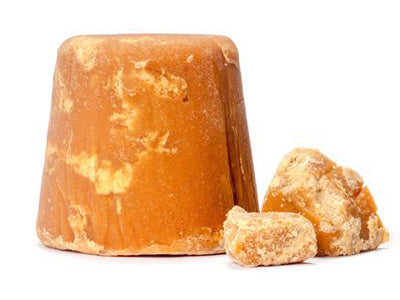 Organic Jaggery
Currently this Product is Out Of Stock.
Organic jaggery is a concentrated, gooey form of sugarcane juice obtained after boiling in shallow pans for many hours. It is popular in some countries in Asia and South America. Organic jaggery is used in some religious ceremonies and rituals, as well as eaten along with neem leaves on Gudi Padwa, the first day of Hindu year. In Bangladesh, Sri Lanka, Nepal, and India, jaggery is also prepared from the juice of toddy palm. Interestingly, it is also used to season the inside of tandoor or earthen ovens.
Natural Orgpick organic jaggery is less acidic than white sugar. So, you can switch from white sugar to jaggery. It can relieve constipation and helps the body get rid of dust, toxins, and unwanted waste particles. Natural and pure Orgpick organic jaggery consumption regularly helps women combat menstruation related problems.
Since organic jaggery provides a fair amount of iron, it is recommended that this should be used liberally in daily cooking and recipes for growing children. In the summer season, it cools the stomach when consumed in the form of drink mixed with boiled raw mango, the famous aam panha. Here is something different and should certainly give a try. Grate cucumbers mix it with healthy Orgpick organic jaggery. Add rice and wheat flour and a pinch or two of cardamom powder. Adjust consistency to make a batter adding milk. Make small pancakes on greased pan and serve with a lump of ghee or butter.