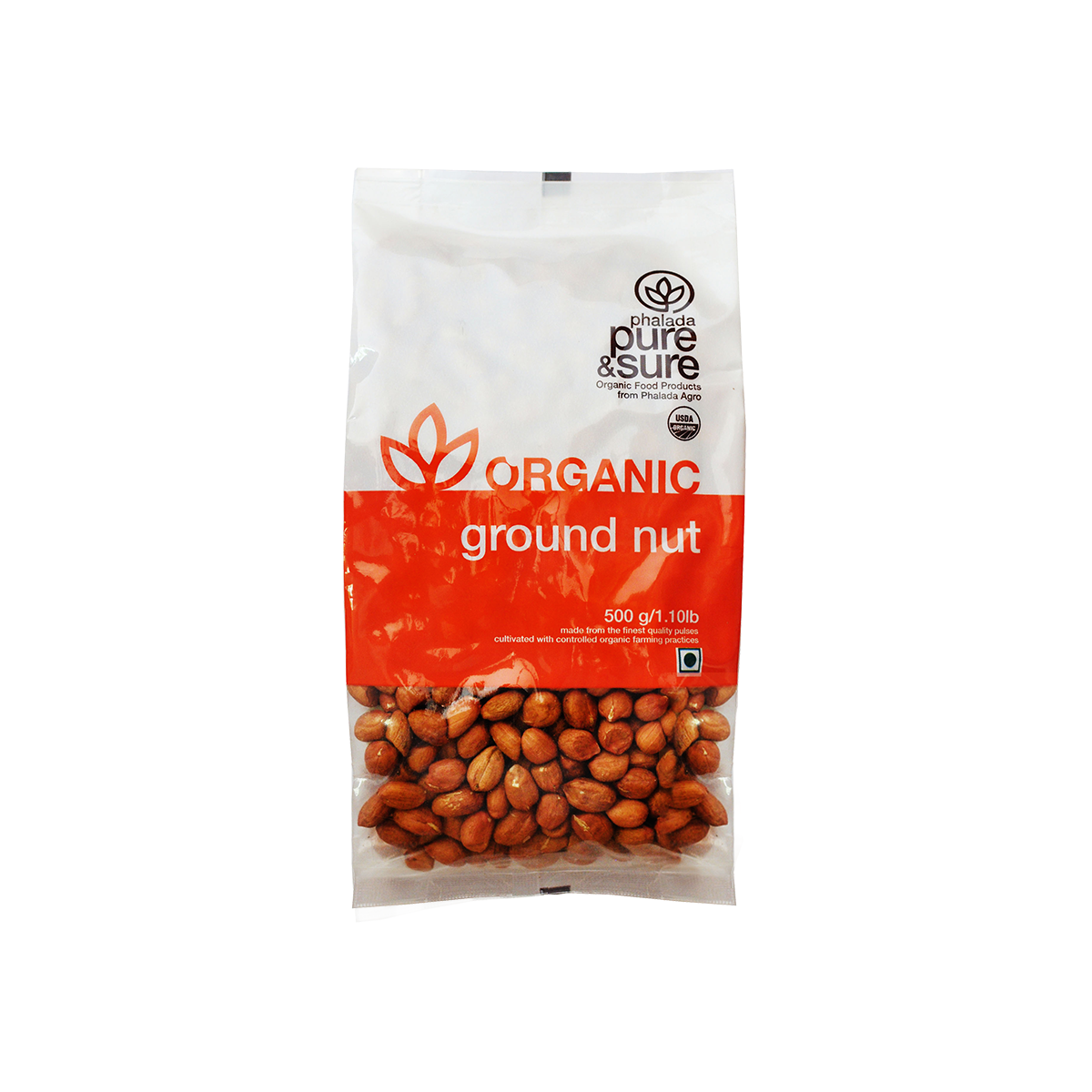 Organic Ground Nut (Pure&Sure)
Currently this Product is Out Of Stock.
Arachis hypogaea is the scientific or biological name of Groundnuts. The word hypogaea literally translates in English to "under the ground". Groundnut also called peanut or monkey nut is belongs to the pea family has the ability to fix nitrogen with the roots of leguminous plants. Groundnuts are cultivated in various parts of the world like India, the United States of America, South Korea, Mexico, Africa, Philippines, Canada, Uganda, Latin America, and Europe.
Peanut or Groundnut is a great source of protein and energy. It is known to maintain healthy quota in your diet. It helps in the growth of long, shiny and strong hair and keeping our skin clear and smooth. It is also known to cure depression and considered as comfort food. It also combats bad cholesterol and ensures that the blood sugar level is an appropriate value. Groundnuts are known to improve memory and called "brain food". It is also known to prevent gall stones which is great to prevent their surgical removal. It aids to reduce the symptoms and risk of cancer. It is good to keep our muscles toned and is often linked to weight loss.
You can add peanuts to various salads and veggies for a healthy but crunchy twist. You can make peanut chutneys or simply add them to curries. One can enjoy steamed soft peanuts as a snack as well.