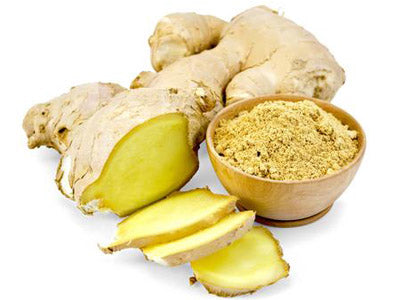 Organic Dry Ginger Powder
Currently this Product is Out Of Stock.
In Indian and Asian cuisine, ginger is the prime ingredient undoubtedly. Apart from contributing to the characteristic flavor and aroma, it is considered to have multiple health benefits. Organic dry ginger powder is brought to you by Orgpick online store having all qualities and aroma of fresh ginger. It is actually underground stem or rhizome and has been used for culinary and medicinal purpose since ancient times. It is believed to have been originated from Southeast Asia. Today, India leads in its production followed by Nigeria and China.
Fresh ginger when dried and powdered has an extended period of shelf life and can be used instantly for cooking or as a remedy. Ginger is a prerequisite and fundamental constituent of cold syrups, lozenges, and tinctures. It is also known to relieve nausea, cold and flu, loss of appetite, sore throat, motion sickness, and body pain. Topical application of dried natural organic ginger powder has proven very effective in treating cold and fever in infants too. Don't worry if you have run out of fresh ginger, order certified and natural Orgpick dry ginger powder from the online store and always keep it handy.
Who doesn't like hot ginger tea in winter or when it is raining outside? Just add a pinch of best quality dried Orgpick ginger powder and enjoy the aroma and flavor of ginger. You can even make whole wheat flour butter cookies by adding branded organic dry ginger powder along with a pinch of cinnamon powder and see how they melt in your mouth.