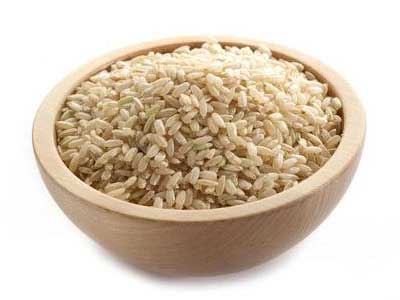 Organic Basmati Rice (Brown)
Currently this Product is Out Of Stock.
The consumption of high glycemic index food is not advisable. Rice of all variety comes under a high index food category. One variety however falls under a less than 55 value index and that is the Basmati rice. It is at 52 making it the lowest in any rice variety.
Organic Brown Basmati Rice being even healthier becomes the choice of anyone who wishes to control their sugar and still continue to enjoy eating rice. Brown rice has a number of health benefits. Since it falls under the whole grain category, it is also helpful as a rich source of fibre in the outer bran layer. The middle and inner core layers together give it the essential nutrients of the whole grain.
Using Basmati rice in daily preparations can prove costly. A good idea is to replace
organic wheat flour
by
organic rice flour
in cakes, cookies and other baked items. Every cup of wheat flour can be replaced by a slightly less quantity of rice flour. Those who are wheat intolerant or wish to include rice flour in their diet can go for the rice floor. It is relatively easier to make rice flour at home as well in a grinder. Look out for more details on how to get the best out of your home grinding in the next few pages.