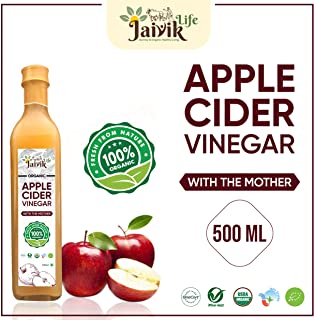 Organic ACV with Mother (Jaivik-Life)
Currently this Product is Out Of Stock.
Organic Apple Cider Vinegar (ACV) is 100% organic and natural. It improves the digestion system and boosts energy levels. You can mix vinegar with warm water and can be used it as salad dressing also. Do not drink pure vinegar, always dilute with water.

Directions: Mix 1-2 teaspoon of organic Apple Cider Vinegar in a glass of warm water and consume on empty stomach every morning.