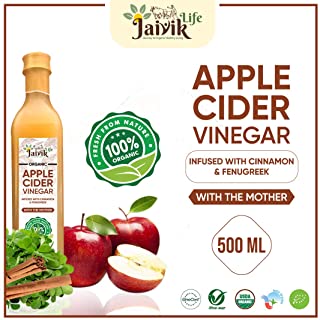 Organic ACV Infused with Cinnamon & Fenugreek (Jaivik-Life)
Currently this Product is Out Of Stock.
Organic Apple Cider Vinegar Infused with Cinnamon and Fenugreek is 100% natural and it is good for diabetic people. Numbers of benefits out of Cinnamon & fenugreek in it. ACV with the mother helps in detoxification and whitening of teeth.

Directions: Mix 2-3 teaspoon of organic Apple Cider Vinegar infused with Cinnamon and Fenugreek in a glass of warm water and consume on empty stomach every morning and 5 min before going to bed.