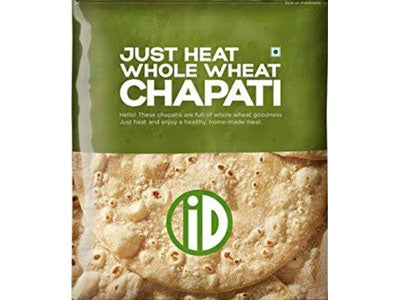 Natural Chapati (iD Fresh Food)
Currently this Product is Out Of Stock.
If you are looking for healthy, natural, and homemade chapati online then iD fresh Natural Chapati is the best option. Whole wheat chapatis are not just healthy but are quick to make too. Consisting of a lot of nutrients & healthy ingredients.