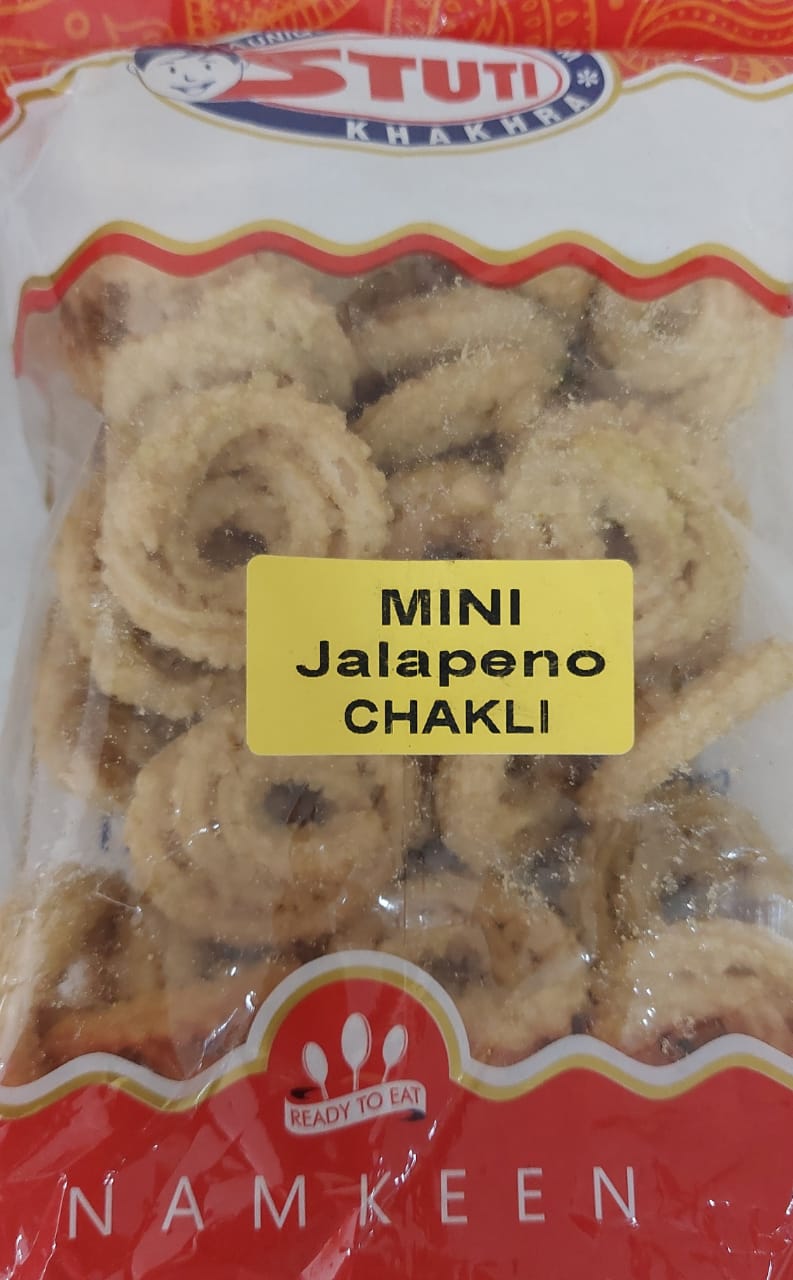 Mini Jalapeno Chakli (Stuti Foods)
Currently this Product is Out Of Stock.
Crunchy and golden snack sprinkled with the heat of the jalapeno.
Mini Jalapeno Chakli
is a mixture of flavors that makes your cravings grow stronger. Grab it fast, enjoy it with your five o'clock tea or coffee, and blow away your stress. Packed with trust.