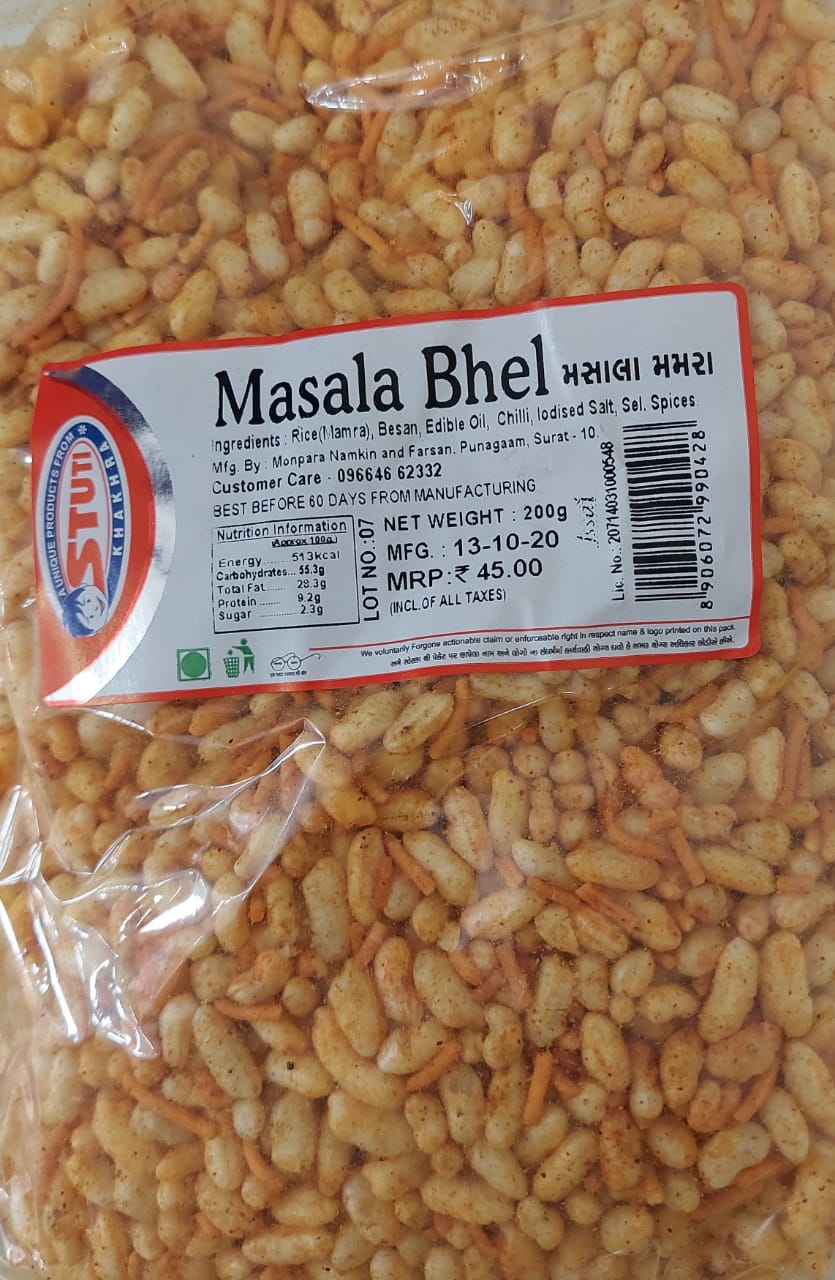 Masala Mamra/Masala Bhel (Stuti Foods)
Currently this Product is Out Of Stock.
Masala Bhel is made with puffed rice, spices, edible oil, salt to taste. Puffed rice is referred to as pregelatinized rice grains. Masala Bhel is crunchy and tasty. It can be served in many different styles like mixing masala Bhel with chopped onions, green chilies, potatoes, sprouts, etc. to make it even tastier. It is one of the best street snacks. Buy now and make your leisure time more satisfying.