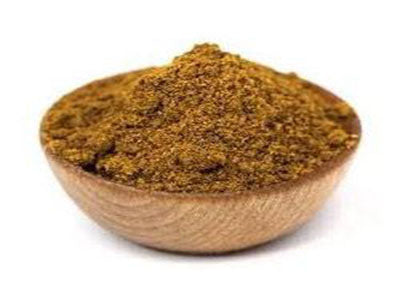 Organic Garam Masala
Currently this Product is Out Of Stock.
In all households throughout India, the kitchen always has this special spice mix powder or garam masala, without which some vegetable or curry recipes taste unpalatable and crude. We Indians and Asians just love spicy food and have special spicy recipes on festive occasions. Remember how you long for spicy food after suffering from fever or some illness. Even the irresistible aroma of curry with garam masala clinging to your nose triggers the hunger pangs.
Every region in India has its own special garam masala recipe with a specific combination of herbs and spices. Some regions, it is stronger and hot than others and so required in tiny quantities. All ingredients used to prepare garam masala have some or other antimicrobial, anti-inflammatory, and anti-cancerous properties due to the active antioxidants present in them which help our body fight infection attacks. They overall alleviate your mood and the phytonutrients safeguard you from inflammation and neurological disorders; plus they also possess fat burning properties too.
So, you can order organic garam masala in bulk and store it in an air-tight container. You can add dried curry leaves and mint leaves powder to your garam masala to get that typical aromatic touch. During early morning rush hours, you hardly have time to prepare masala for your vegetable. Just add a spoonful of the best quality, pure organic garam masala to hot oil and see the wonder how it transforms even a vegetable you dislike into your favorite one.