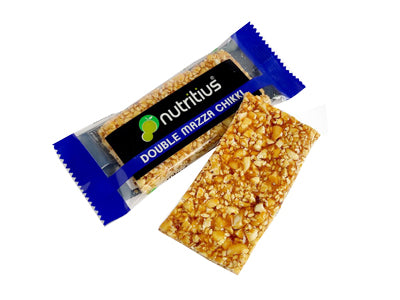 Double Mazza Chikki (Nutritius)
Currently this Product is Out Of Stock.
Double Maza Chikki is made with healthy ingredients such as roasted peanut, sesame, jaggery, sugar, and liquid glucose. It is a natural chikki. It does not have any preservatives and artificial colors. This chikki is a natural, energy booster, and high protein snacks. It stores in a cool and dry place, away from direct sunlight.