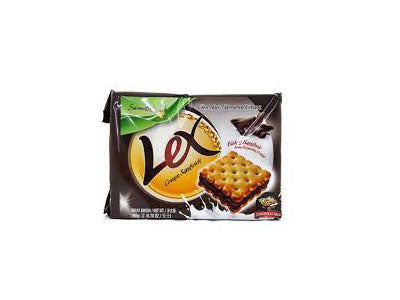 Cream Sandwich Chocolate (Lex)
Currently this Product is Out Of Stock.
Cream Sandwich Chocolate is a perfect mix of sweet and salty crunchy biscuits. It is made with quality ingredients and rich in taste. Cookies are a premium brand of our store. A sandwich biscuit filled with delicious chocolate-flavored cream makes for divine little bites.