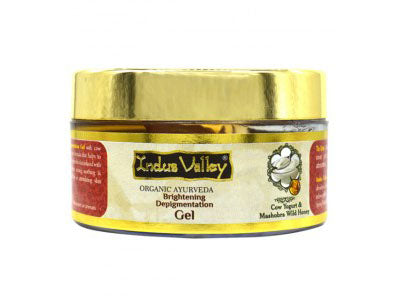 Cow Yogurt & Honey Brightening Depigmentation Gel (Indus Valley)
Currently this Product is Out Of Stock.
Indus Valley yogurt and honey facial gel is a perfect blend of cow milk yogurt and 100% Organic honey. This combination of ingredients produces soothing, moisture retaining properties and stimulates skin revitalization. Yogurt with honey prevents pigmentation. Rose water has cooling and soothing properties Ingredients Rose Water, Sesame Oil, Wheatgerm Oil, Aloe Vera, Almond Oil, Grapefruit Seed Extract, Niroli Oil, Rose Oil.