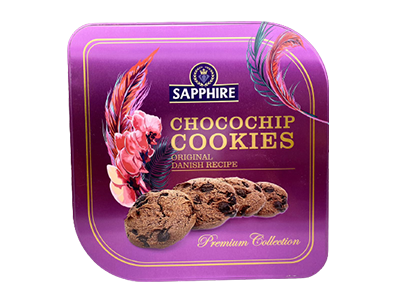 Chocochip Cookies Premium Collection (Sapphire)
Currently this Product is Out Of Stock.
A tin full of delicious Choco chip cookies, made with pure Danish Recipe. Enjoy them as an energy snack, or with tea and coffee. Sapphire Butter cookies makes a perfect Gift pack for your loved ones. This Product is 100 percent Vegetarian.