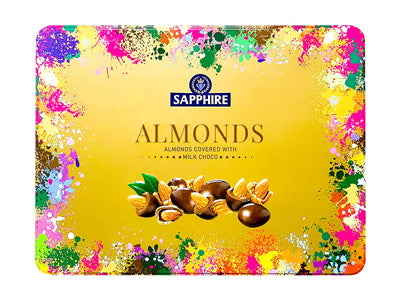 Almonds Covered with Milk Choco (Sapphire)
Currently this Product is Out Of Stock.
Sapphire Bakery is a co-manufacturing company with over 40 years of combined experience that thrives on co-manufacturing. We understand sensitivity in this type of production. Many of our customers have worked hard to develop a unique formula, but need some capacity or more efficient production. We also understand that each and every situation is unique. Our Mission is to produce quality bakery products in a cost effective way and in an environment that is safe, clean and friendly for our employees and community. The integrity of our company is based on the principles of quality products, satisfied customers and consumers.