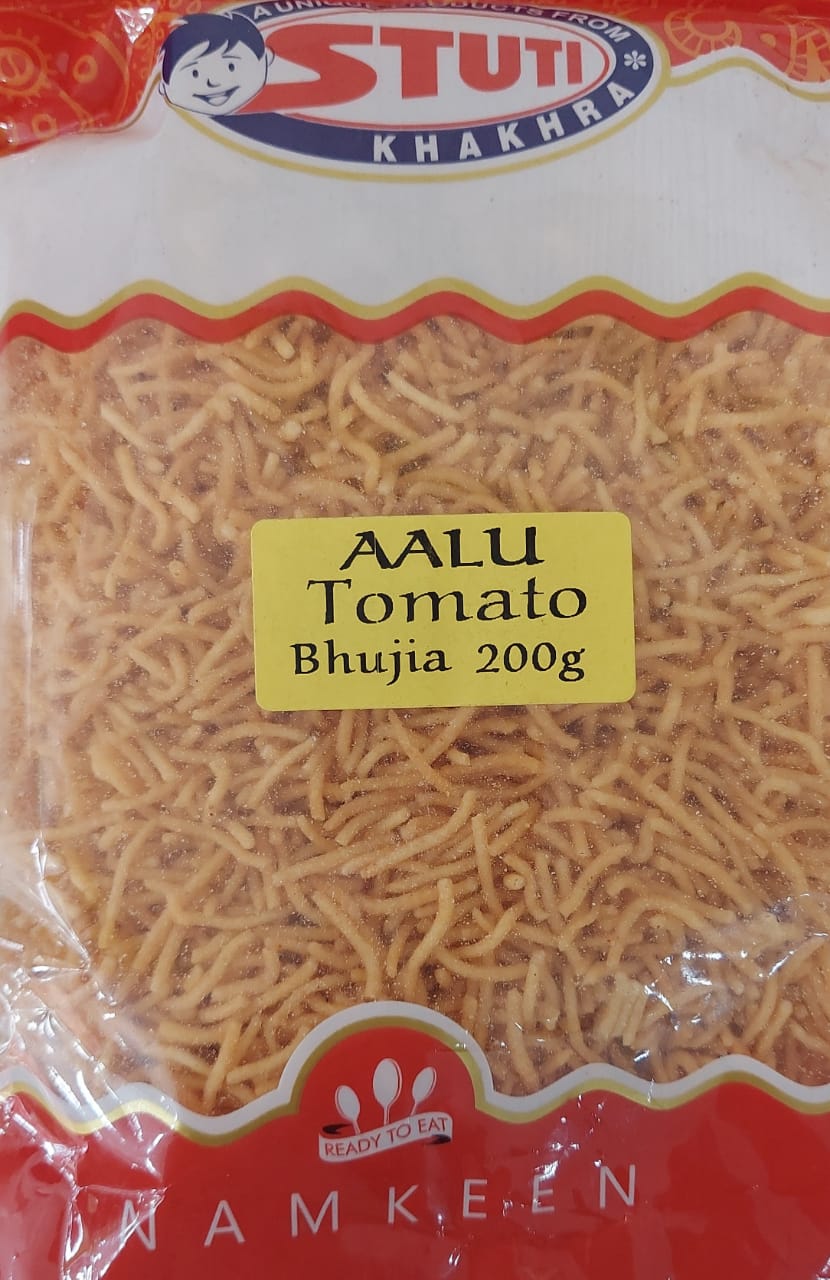 Aalu Tomato Bhujia (Stuti Foods)
Currently this Product is Out Of Stock.
Aloo Tomato Bhujia is a crunchy and delicious Indian snack. Made with fresh boiled potatoes and tomatoes, gram flour, mixed with several spices( mint, red chili, black pepper, chaat masala, etc. These ingredients are then kneaded into a dough and then with the help of a Sev maker, it is deep-fried in oil. It is a bit tedious process but the result is amazing. This tasty Aalu Tomato Bhujia can be served with Chai or used as toppings over chaats, salads, etc. It was originally first made in Rajasthan. Enjoy this daily healthy snack.