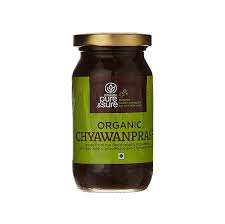 Organic Chyawanprash (Pure&Sure)
Currently this Product is Out Of Stock.
Made from the best quality ingredients sourced from certified organic farms across India, Phalada Pure and Sure Organic Chyawanprash boosts your immunity, enhances memory, and rejuvenates health and vitality of your body. Enjoy healthy chyawanprash on toast, with milk or juice. can be spread on wholesome bread or crackers.