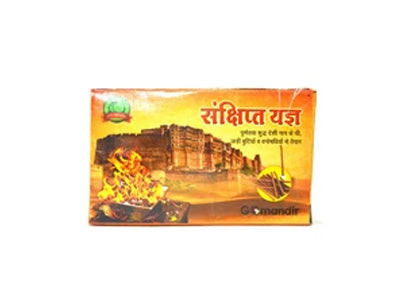 Chota Hawan Dhoop (Go Mandir)
Currently this Product is Out Of Stock.
Chota Hawan Doop
20 sticks per pack. It purifies the air of your home and surroundings. Dhoop removes the negativity from the air. Its disease-destroying elements go into the small holes of our house and destroy pathogenic germs. Helpful in bringing rain - Indirect cooperation in cow protection.