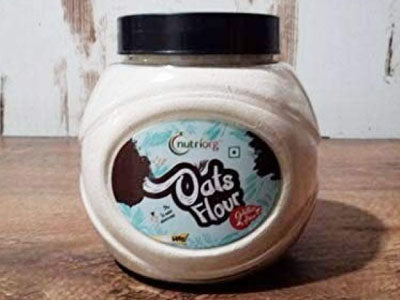 Oats Flour (Nutriorg)
Currently this Product is Out Of Stock.
Oats flour is 100% gluten-free. It is used in chapati, can mix with multigrain flour. Oats Flour is the best way to fill your need for comforting carbs without consuming too many calories. Oats are packed with essential vitamins and minerals including, calcium, potassium, vitamin B3, and vitamin B6. This may help in weight loss.