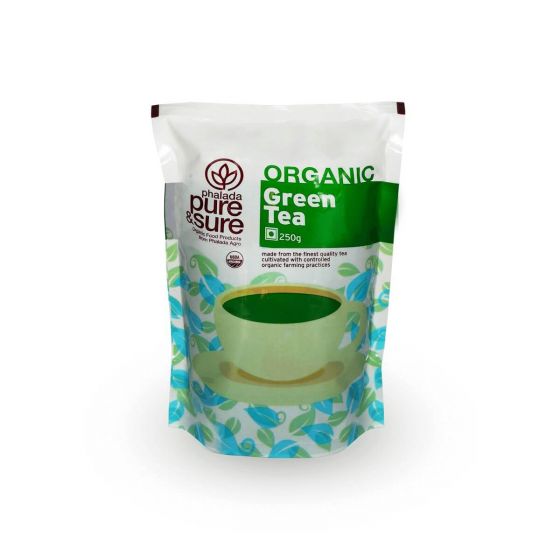 Organic Green Tea Powder (Pure&Sure)
Currently this Product is Out Of Stock.
"Phalada Pure and Sure Organic green tea Powder has a refreshing flavour which will stimulate your taste buds and refresh your body and mind. It is made from the best quality tea leaves sourced from certified organic farms across India.
•Certified organic product