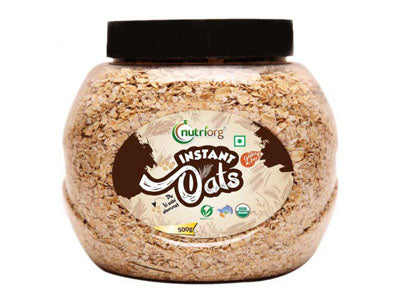 Certified Organic Instant Oats(Nutriorg)
Currently this Product is Out Of Stock.
Start your day with a bowl of certified organic instant oat to boost your intake of B-complex vitamins. Instant Oats is 100% USDA Certified Organic Oats. It is a rich source of calcium, magnesium, and phosphorus. It helps to strengthen your immune system. You can add hot milk with Organic instant oats mix with organic honey and organic dry fruits for delicious and healthy breakfast.