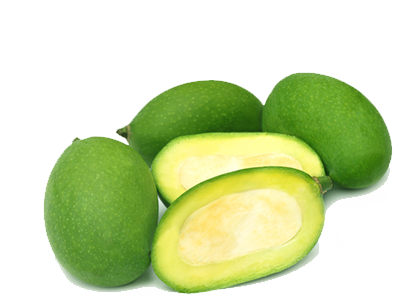 Organic Totapuri Raw Mango(Kairi)
Currently this Product is Out Of Stock.
Organic Raw mango is a seasonal fruit that ripens to yummy, healthy mangoes. But These raw mangoes are equally tasty and unique fruit which you cannot miss out on. Dull and lazy summers get a little spice with the various types of pickles and jams made with Organic raw mangoes.
Organic Raw mango is a must have during summers for its health benefits as it is useful on gastrointestinal disorders. People who have frequent morning sickness, constipation, diarrhoea, chronic dyspepsia and indigestion are prescribed to consume raw mangoes to recover naturally.
Raw mangoes are majorly used for numerous types of pickles, but in India there are 100s of varieties made with kachha aam! It is favorite among kids as well as adults. You can add it in your salad. You can just add a pinch of salt, red chilli powder to taste and a small pinch of sugar to finely chopped raw mango to make instant pickle just for lunch or dinner. No chaat dish is complete without chopped kairi!