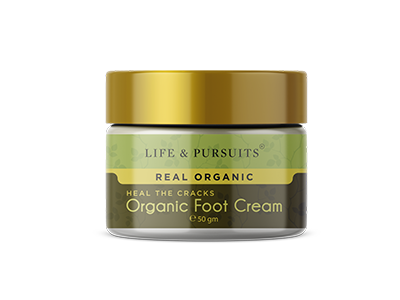 Organic Foot Healing Cream (Life & Pursuits)
Currently this Product is Out Of Stock.
Organic Foot Healing Cream is a therapeutic blend of cold-pressed, pure natural oils, medicinal Ayurveda herbs and Zinc Oxide. It is certified by the highest organic standards of the USA and Europe to be truly natural and have more than 95% certified organic ingredients.