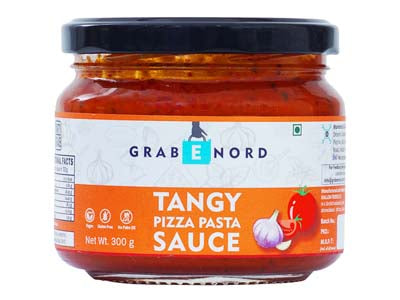 Tangy Pizza Pasta Sauce (Grabenord)
Currently this Product is Out Of Stock.
Product: Tangy Pizza Pasta Sauce
Brand: Grabenord
Weight: 300GM
This vegan sauce can make your kitchen life convenient by being a base ingredient to most meals, full of flavours and spice. Not only is it great for making Italian staples such as pizzas and pastas, it can also be used as a base in Indian curries as it's made from tomatoes and onions.