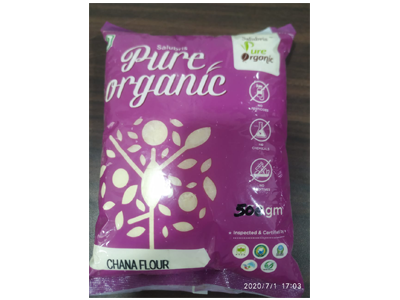 Organic Chana Flour (PureOrganic)
Currently this Product is Out Of Stock.
Chana Flour or Besan consists of dried up organic chickpeas that have been ground into Organic Flour. Besan is used in batters to make kadhi and deep-fried pakodas and also used in various Indian snacks like Laddo, Bhajiya, and Sev. It is rich in proteins. Organic chana flour is lower in carbs and calories yet richer in fiber and protein.