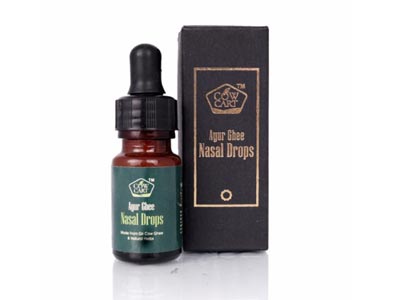 Nasal Drop (Cow Cart)
Currently this Product is Out Of Stock.
Ayur Ghee Nasal Drops is a very effective product to treat sinus, migraine, nasal blockage, and many different illnesses connected to the brain. It also a very good memory-booster. It is a natural medicine with no negative side effects. Nasal drop is basically produced to cure nose related ailments.