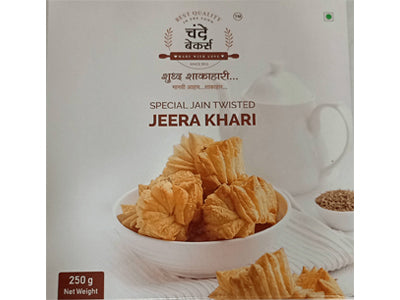 Jeera Khari (Chande Bakers)
Currently this Product is Out Of Stock.
Every bite of these Special Jain Jeera Kharis melts in your mouth with a burst of flavor. Jeera Khari is made up of Refined wheat flour (Maida), Edible/Hyd., Vegetable oil, Water, Jeera, and salt. Healthy Jeera Khari has very nutritional facts. Khari is keep away from direct sunlight and keep in an airtight container.