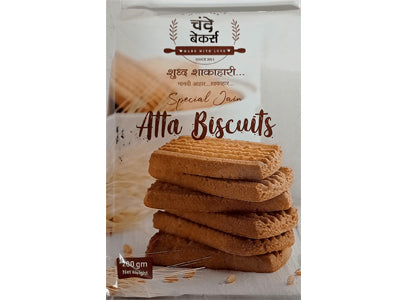 Atta Biscuits (Chande Bakers)
Currently this Product is Out Of Stock.
Atta Biscuits
are healthy cookies made up of wheat flour that is full of fiber and nutrients. Wheat is trust amongst Indian mothers. These biscuits can keep you fit and help to maintain an ideal weight. These eggless healthy atta biscuits are good appetizers and can save from the anger of hunger. These biscuits are for gym freaks and those who think to lead a healthy lifestyle. Buy now and restore your health.