Old is gold and will remain so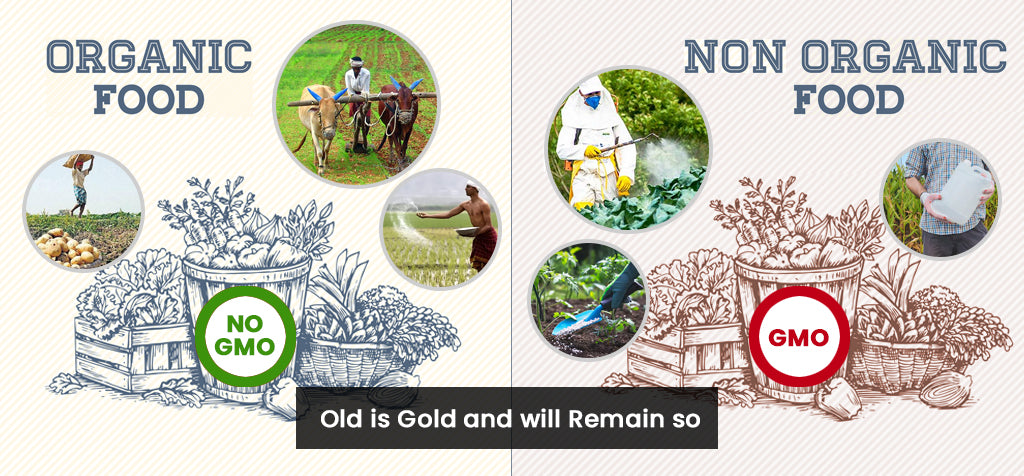 Spoilt for choices when it comes to food? Not so good.
True, we have a lot of superfood that satiate our hunger and ensure that we have just the right amount of energy in us to go through the whole day. We also are not consuming more calories than our ancestors as is commonly believed. And yet is our generation that suffers the most from various diseases, it is our generation which in spite of enrolling in multiple fitness classes suffers from the most physical health.
Why?
The answer lies in not what we do, but in actually what we eat. This calls a revisit to the ways our ancestors used to eat during their times.
This is because the wide array of food that we actually have in front of us does not actually bring us good health, contrary to popular belief. Given the current surge of chronic diseases and allergies, this claim certainly does not hold.
If you want to battle this and live long enough to be grandparents, then it's time to eat like our great-great-great-add some more great- grandparents. Instead of looking for the latest healthy cookery book, it is far more advisable to whip out the recipes of our long-gone ancestors.
Our bodies are constantly evolving and it cannot just survive on the daily dose of healthy smoothie and juices. Bodies need a perfect balance between all the nutrients and this is hampered not only by the dishes we eat but also the kind of ingredients we add to it. While cooking vegetables does neutralize a lot of unwanted toxins, the chemical residue from farming is far more difficult to get rid of. Moreover, the modern trend of consuming raw fruits and vegetables as a salad in certain parts of the world also means we end up consuming the harmful pesticides as well.
It is all about eating an adequately balanced diet so that there is no fear of non-nutrition
To maintain this well-balanced meal, it is also necessary to relook the kind of ingredients being consumed.  Proper justice can be done to eating like our ancestors when we also start using organic food and vegetables. 100% organic food retain all the nutrients necessary for the overall growth of the body without any compromise on the taste part of it.
Organic grains, organic pulses, organic lentils, all form a part of our ancestors' diet. These organic produce and healthier diets go a long way in facilitating weight loss, combating heart disease and many other accompanying illnesses.
Eating like our ancestors does not mean copying them. It simply means that we place more value on our health and do not destroy it by feeding it unnecessary chemical components. A healthy lifestyle cannot be compromised only for the sake of comfort.
A healthy body and mind require a lot of dedication. And helping everyone not stray from this path are the organic fruits and healthy organic vegetables.
The 100% certified organic produce available at Orgpick is also committed towards this healthy story. All you need to do is log on to their website to browse the range of farm fresh organic produce and have them directly delivered to your place.