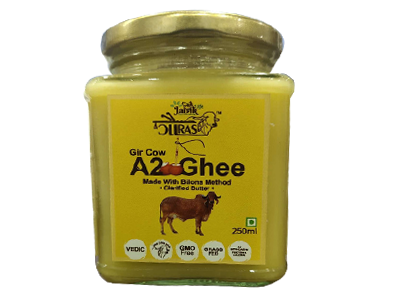 Gauras 100% Pure Desi Gir Cow A2 Ghee ( Jaivik-Life)
Currently this Product is Out Of Stock.
Jaiviklife A2 Ghee is Vedic bilona churned grassfeed desi cow.Made from ancient traditional Vedic method.Jaivik Vedic a2 ghee has many ayurveda medicinal properties. Ghee is Keto friendly boosts metabolism and lowers bad cholesterol good for the heart and reduces blockages. Keeps you healthy and slows down ageing,ideal for pregnant women.