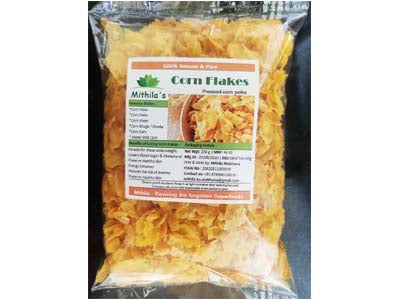 Corn Flakes/Poha (Mithila Makhana)
Currently this Product is Out Of Stock.
A healthy way to start your day with Natural Corn Flakes/Poha. It has a crunchy texture and satisfying taste. These flattened flakes of golden corn are a different cereal to other corn flakes. It is low in fat and gives you good satiety. A bowl of cereal in the morning will help kids maintain a healthy diet.